Passionate engineer working in the Space industry leveraging modern software stacks to push innovation in Space Operations.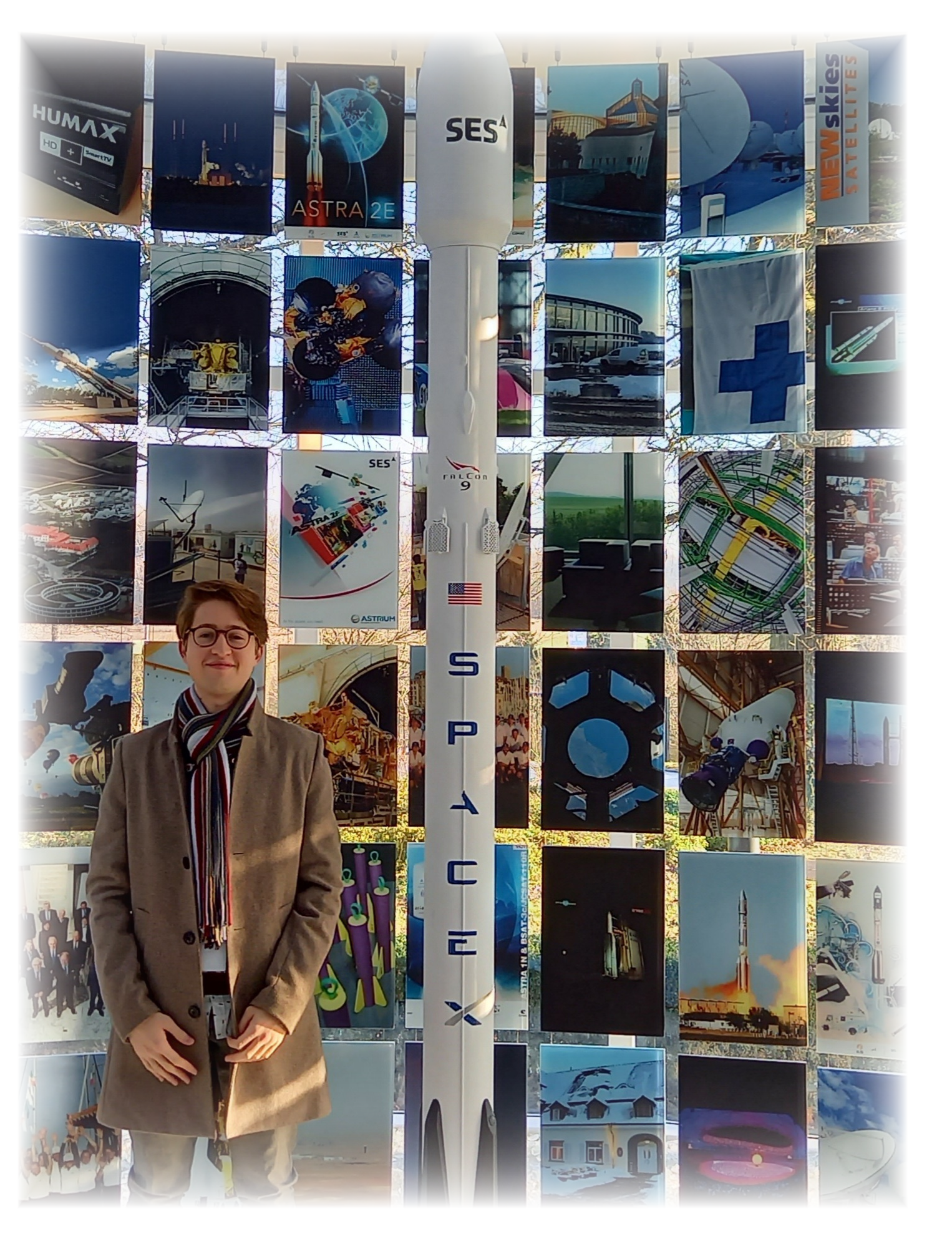 Tom Mladenov received the academic degree of Master of Science specialisation Electronics and ICT Engineering Technology by the Belgian universities of Hasselt (UHasselt) and Leuven (KU Leuven) with great distinction. In 2014 he received both the Flemish Peter Heller talent Award and the PXL Tech Award for the MARS project (Mobile Adaptive Radio System). In 2018 he was the first European to have reported a signal from ESA's ESEO microsatellite. In 2019 he was awarded the Special Mention of the Jury by ESA's Space Sustainability Award during the 21st European Interparliamentary Space Conference (EISC) in Berlin.
Tom Mladenov also participated in ESA's REXUS/BEXUS programme where he acted as RF-Electronics design Engineer. The project comprised of miniaturizing a laboratory setup targeting Electric Readout of NV spin center in Diamond enabling quantum Magnetic Field Detection. The experimental quantum magnetometer was launched on a stratospheric balloon in Kiruna, Sweden. An overview of the experimental sensor was presented at IAC 2018 in Bremen, Germany. The next iteration of the design was commissioned on-board the International Space Station (ISS) via ICE Cubes (SpaceX CRS-23 resupply).
From 2019 to 2021, Tom worked at the European Space Agency (ESA) as a YGT where he was part of the Flight Control Team of OPS-SAT, where he was the lead payload operations engineer for Europe's first Space Lab in Low Earth Orbit. In this position he worked closely with many startups and large corporations and space agencies allowing them to test new innovative experiments never before attempted in Space. Link to interview
Since 2022 Tom is working as a Software Engineer at SES, developing ground control and automation systems for the next generation of multi-orbit communications satellites.
OPS-SAT separation from Soyuz Fregat upper stage (ESA/ARIANESPACE)
He obtained unique know-how and hands-on skills primarily in the field of satellite operations automation and communications as well as groundstation engineering. His professional interests include, but are not limited to: satellite operations automation, advanced groundstation operations, optical groundstations, satellite acquisition and tracking, opto-electronic tracking and control systems and space instrumentation, operational signal processing stacks (air- and spaceborne platforms). Special interest in hybrid RF and optical satellite monitoring and ranging ground systems as well as signals intelligence for improved space situational awareness (SSA) and a general passion for ground data systems to support spaceflight.
Hands-on experience with:
ESA EGOS Satellite control software and automation tools
Operations of highly experimental and complex payloads/missions
Satellite Engineering Model testing Infrastructure
GNU Radio, SDR, modems, ground stations and RF hardware
Electronics design & development
Opto-electronic imaging and tracking
Tom has (co)authored several papers and published at conferences and in journals/societies not limited to:
IEEE Institute of Electrical and Electronics Engineers
SPIE the international society for optics and photonics
69th International Astronautical Congress
10th GNU Radio Conference (GRCon20)
16th International Conference on Space Operations (SpaceOps 2021)